WHAT ARE THE BENEFITS OF A REHABILITATION PROGRAM
There are times in life when and injury or illness impacts your ability to do the things you need to or want to do. Any time that you spend injured or ill can mean you are unable to carry out normal activities, end up losing income, can become frustrated & depressed and lose your peace of mind.
It's at times such as these that supplemental healing methods are required to help you get back on your feet as soon as possible. We at SuVitas are committed to providing you with post-hospitalization rehab treatment at our state-of-the-art inpatient facility.
The Benefits
Take a look at how a structured and customized rehabilitation program can help you.
Effective Post-Operative Recovery
No doubt you will have gone through a certain amount of therapy (physical and counseling) at the hospital/medical facility where you underwent surgery/treatment. However, it is important to have a comprehensive rehabilitation program in place, to speed-up the post-operative
recovery process.
It's important to understand that pain can debilitate you much longer than you expect, simply because the injuries or surgery wounds aren't healing at the pace they should. Our treatments and effective rehab solutions will help you regain body functions that have been lost on account of injury or medical conditions
Prevent Future Complications
Healing is something that cannot take place overnight. The treatment you get at a hospital is just the first phase of the broader healing process, and a rehabilitation program carries that through in a very effective way. Our medical team will help you regain body functions, regain the mobility and energy you need, which helps prevent future complications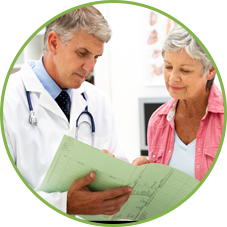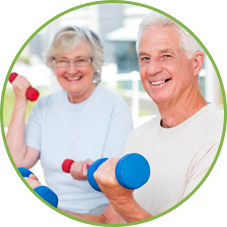 Health Management
Even when you complete your rehab program at our facility, our job is not done. There are a number of risk factors such as high blood cholesterol, high blood pressure, lack of physical activity, smoking, emotional health concerns and depression that can drag your physical and mental condition back into the shadows of ill health. We focus on empowering you with information and knowledge that will help you address risk factors such as these, and manage your disease or medical condition in a much better way
Lifestyle Changes
A specialized rehabilitation program will show you the path to making healthy lifestyle changes such as maintaining a healthy diet, following regular exercise routines and learning stress-management techniques. These will help you sustain good health and improve overall wellness.
A well laid-out rehabilitation program such as the ones SuVitas provides helps in a range of body functions, including movement or motility, chewing and swallowing, bowel and bladder problems, problems reasoning or thinking, language, speech etc.
Our care plans will be built on your individual needs & goals and focus on vital components such as your medical, behavioral, emotional, and social needs. All our medical and healthcare professionals work in tandem to help improve your health and the quality of your life.