ORTHOPAEDIC REHABILITATION
The musculoskeletal system is rather resilient but requires the right push to be up and about following being subjected to certain levels of trauma. This is, however, not a worry when you have easy-to-access services of orthopaedic rehabilitation in Bangalore from a renowned care centre known for its service excellence.
SuVitas' renowned orthopaedic rehabilitation centre in Bangalore is affordable and accessible to anyone who are on the look out for effective and reliable care centres that surpass the prevailing mediocre standards.
Facilities of orthopaedic rehabilitation in Bangalore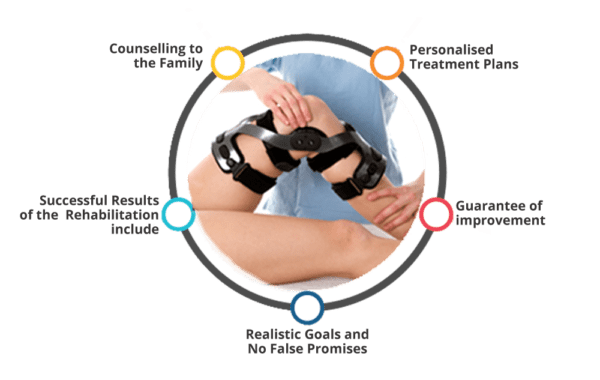 SuVitas brings to you world class services for orthopaedic rehabilitation by combining up to date facilities with the experience and skills of our caregivers. Our team of doctors, physiotherapists and nurses are all well established professionals in the field who multifunction as skilled therapists and empathetic nurturers. Round the clock professionals available to help you during the period of your rehabilitation.
Our services orthopaedic rehab in Bangalore include therapies following joint replacement surgeries, physiotherapy required during and following healing of multiple kinds of fractures, back pain and associated problems. SuVitas, being a state of the art orthopaedic rehabilitation centre in Bangalore deals with all kinds of complications of accidents and trauma requiring physical and psychological therapies.
Personalised Treatment Plans are a part of our unique services providing the patient with a holistic and thereby effective treatment plan guaranteed to achieve successful results following the meticulous therapy. These plans are organised keeping in mind the extent of the problem and the effectiveness of each therapy, such that a net solution is created in the form of a plan that is tentatively implemented.
Guarantee of improvement: One of the biggest hurdles in physiotherapy following a trauma or surgery is the pain associated with the condition. And providing the patient with pain relief through methods that are both effective and safe is a challenge posed to most rehab centres. Effective pain relief irrevocably leads to an improved quality of living.
Realistic Goals and No False Promises. The goals are planned out with the mutual agreement of the treating physician and the patient according to the patients needs and the effective results and expectations are explained to the patient for his or her clear understanding. No unachievable targets are set to raise the hopes of the patient. Timely adjustments are made to plans to keep them effective and promising.
Successful Results of the Rehabilitation include improved flexibility of the joints and strength of the muscles. Unlike other Orthopaedic rehab centres in Bangalore, there is special focus on positively influencing the overall well-being and life style of the patient.
Counselling to the Family is given its due importance keeping in mind that following the stay in the rehab centre, the transition isn't entirely complete unless the patient regains full function of day to day routines and habits- enabled by the constant support and encouragement of the patients families.