SuVitas is India's first post-hospitalization Rehabilitation care for Neurology, Orthopedics, Cardiology, and Oncology.
Life @ SuVitas
We are a young, dynamic, talented and vibrant organization, working together in an atmosphere of shared trust and accountability toward a common goal, that enables individuals to 'Live Again',
Opportunity to be a part of pioneering team in Transition Care business in India
Learn continuously and stay connected with the Healthcare ecosystem
Tremendous growth opportunities as we scale
Sense of Team-spirit: Valued and respected for the skill you bring on-board
Meet the Team
We are a highly motivated and confident team of people, driven to provide quality transition care in a home like environment.
Are you a Self-driven, Committed, Empathetic individual itching to see 'how what you do translates into real value'?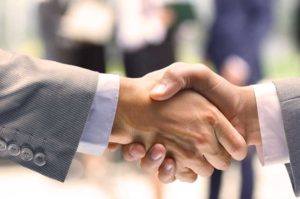 We are always looking for like minded people that care about the same values that we care about,who would like to be a part of pioneering team in Transition Care business in India.
Please send all interested profiles to below mentioned email ids for further action.
nithesh.thirunagari@suvitas.com
mahesh.kantharaj@suvitas.com
Hyderabad Positions:-
Staff Nurse
Positions:- 10
GNM/BSC
Experience:- 1-10 Years
Rotational Shifts:- 8am-2pm,2pm-8pm,8pm-8am
Can join within week.
Business Development Manager
Qualification: MBA-Marketing
Experience:- 8-10 Years
Preferable from Hospital & Health care background
Can join within 15-20 days.
Business Development Executive/Assistant Manager
Positions:- 2
Qualification:- MBA marketing or Any Degree
Experience:- 1-7 years
Preferable from hospital Back Ground.
Joining Within 15 days
Bangalore Positions:-
Physiotherapist
Qualification (MPT-Neuro)
Positions:- 1
Experience:- 1-3 Years
Can join within week.
Business Development Executive/Assistant Manager
Positions:- 2
Qualification:- MBA marketing or Any Degree
Experience:- 1-7 years
Preferable from hospital Back Ground.
Joining Within 15 days